Meet the Three Stars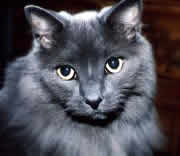 Baby
This is the king of the house! Baby has been living with me since 1988 when he was a few weeks old. He was an only cat for a long time until I adopted Molly - who he tolerates - but he's really attached to me. He has the loudest purr of any cat I've ever heard and he's very soft and cuddly.
---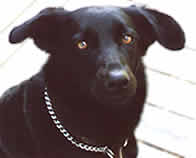 Sam
Sam has been living here since 1989 when we found her wandering aimlessly over 6 lanes of traffic. We tried to find her owners but happily for us, we never did. She's very energetic, barks at every squirrel and cat she sees and loves going places, either on foot or by car.
---

Molly

In 1998, a feral cat showed up in the yard with 3 beautiful kittens. Molly was the one I was able to catch and she has been living here ever since. She loves nothing more than to sleep and is also very cuddly and affectionate.
---

Honourable Mention

Dixie

My dad bred English Pointers and Dixie was the one who stole my heart. She wasn't much of a hunting dog but she was a terrific family pet.
---

Maoie

Maoie was the first cat we ever had. He showed up one day and told us he was moving in and that was that. This was the ultimate cat, he had to eat specific foods at specific times every day, had to go to bed at the same time at night and if we were late, we heard about it with one of his meow-ows!
---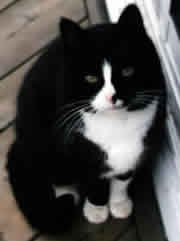 Kitty

This is another cat that showed up and took over. This was a street cat that beat up all the other pets, brought us mice and birds when she lived outside but loved to cuddle with us. She was the toughest little thing I've ever seen.
---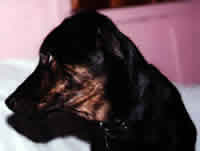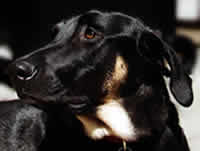 Osgrrr and Johnny

These are my sister's dogs that I spoil rotten! They are wonderful dogs with loads of personality. Osgrrr loves playing with balls while Johnny just wants to cuddle.
---
Why Choose a Professional Sitter | Services and Rates | Policies | Before Your Trip | News | About Us | Meet the Three Stars | Links | Raw Food| Contact Us | Home

---
Site designed by jackieferrier.com
with updates and support by alanhyland.ca
Copyright 2002-2018 Three Star Pet Sitting Services. All rights reserved. No text or graphics from this website may be duplicated without the express written permission from its owner.